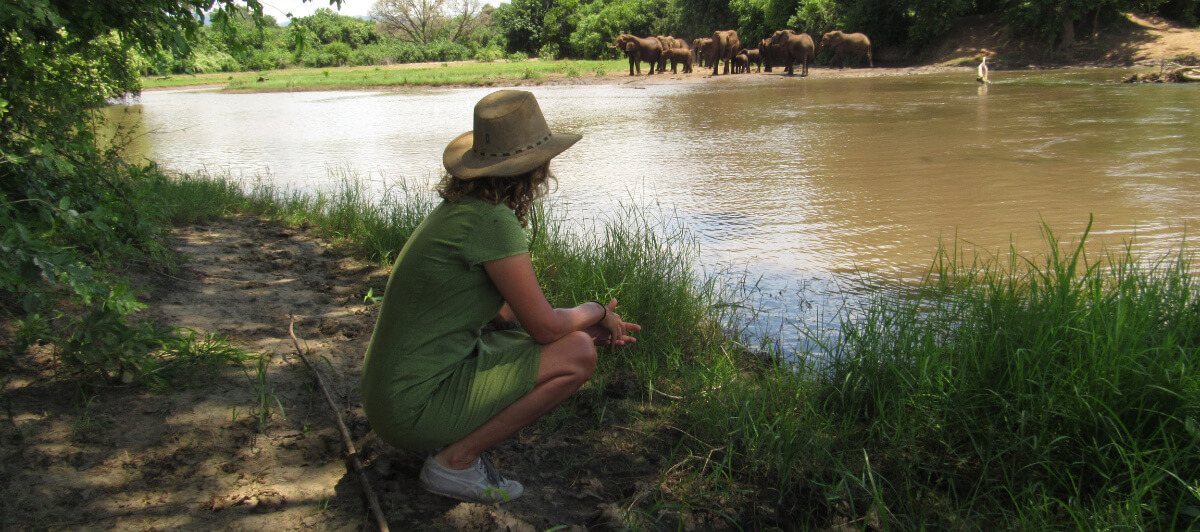 Joukje Akveld (b. Leiden, 1974) studied Dutch at the University of Utrecht. She worked for a number of publishing houses before switching to journalism.
Her work has appeared in respected national publications such as Vrij Nederland, Trouw and the children's newspaper Kidsweek, and she has written about art and culture for the Amsterdam-based newspaper Het Parool for more than a decade.
Akveld made her debut in 2010 with the highly praised Tekenaars (Artists), a book featuring nineteen profiles of Dutch illustrators. More books about creators of children's literature were to follow, but gradually the focus of her work shifted to picture books and non-fiction for children.
Translations of her first picture book, Olle wist zeker dat hij geen bril nodig had (What Ollie Saw, 2012), were published in Germany, Taiwan, Denmark, America and Spain. Her non-fiction children's book Een aap op de wc – een dierentuin in oorlogstijd (An Ape in the Toilet, 2015) tells the story of the Rotterdam Zoo during World War II. It was nominated for the Woutertje Pieterse Prize and won a Zilveren Griffel.
The turning point in Akveld's work came in 2017. That was when she started writing about Africa, a continent that receives little attention in Dutch children's literature.
For Wij waren hier eerst (We Were Here First, 2017), she travelled through South Africa for three months, learning more about the human-wildlife conflict. This involved visiting twenty sanctuaries and rehabilitation centres, including SANCCOB (Cape Town), Drakenstein Lion Park (Paarl), C.A.R.E. (Phalaborwa), Ann van Dyk Cheetah Centre (Hartbeespoort), the Vervet Monkey Foundation (Tzaneen), Hoedspruit Endangered Species Centre and Kinyonga Reptile Centre (Hoedspruit). The illustrations for Wij waren hier eerst were made by the South African artist Piet Grobler. This book was also nominated for the Woutertje Pieterse Prize and won a Zilveren Griffel.
The journey resulted in a photo book for pre-schoolers, too: Mijn kleine safari (My Little Safari, 2017), with pictures by the South African photographer Justin Fox, the former editor of Getaway Magazine.
In 2018-2019, Akveld travelled to Cape Town once again. This was the start of a tour of ten countries in Southern and Eastern Africa. This trip led to the publication of Wat niet in de safarigids van je ouders staat (What You Won't Find in Your Parents' Safari Guidebook, 2020), the first Dutch safari guidebook for children. The book was illustrated with photographs by Ariadne Van Zandbergen, a wildlife photographer based in Wilderness, and was awarded a Vlag en Wimpel award.
Since the 15th of April 2021 Joukje Akveld lives in South Africa on an artist visa. She has published another book with South African illustrator Piet Grobler, Shoebill (Querido, 2022). She researched the history of the extinct South African quagga for the non-fiction children's book A Small History of Humankind through the Eyes of Animals (Lannoo, 2022). ). She wrote a story featuring an African penguin that will be illustrated by award-winning Jan Jutte, published by Lannoo in 2024. And she has been working on a book with African travel stories, for which she travelled South Africa (publication Gottmer, 2025).
Akveld has several books lined up for the coming years, with a focus on Southern Africa and South Africa.